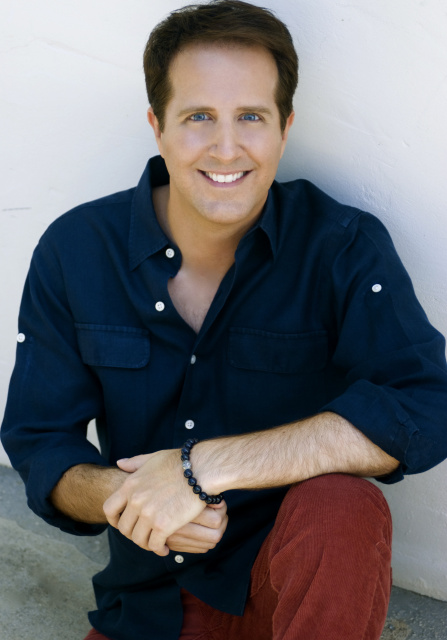 BIO
Aiden Chase is an acclaimed, third generation, healer and intuitive. He uses his extraordinary healing and psychic gifts to support his cleints wishes and dreams through light, love and inspiration. His psychic abilities also include clairvoyance, clairaudience, and clairsentience. Clients come to him from around the world seeking channeled energy healing and intuitive psychic guidance. Aiden is a real 21st century Harry Potter who lives in Los Angeles in the heart of the entertainment industry. Known as "Hollywood's Healer," he brings healing and guidance to Hollywood's A-list celebrities, power players, newcomers and their projects. In addition, Aiden communicates with spirit guides, angels and passed on spirits including: Hollywood legendary actor and producer Gene Kelly, NBC/Paramount executive Brandon Tartikoff, and famed Hollywood master architect Paul Williams. Aiden is also a renowned intuitive business advisor and strategist creating successful solutions and guidance for executives and corporations of all sizes.
He is on the forefront of discussions with scientists and doctors about vibrational medicine and energy healing modalities. He is currently writing his first book on energy healing, ancient traditions and synergistic symbology. At age 19, Aiden earned a BA in humanities with business from Matteo Ricci College at Seattle University. He was a selected participant in the renowned Matteo Ricci Program of accelerated studies in humanities consisting of world philosophies, sociology, spirituality, eco politics, architecture and the arts. Additionally, Aiden is an ordained minister.
Aiden has had a long history as a producing and creative consultant for Hollywood film and television projects and has consulted to award winning Hollywood producers, directors, studio executives, agents, and actors.
Additionally, Aiden is an enthusiastic ecoist and advocate of the green lifestyle. He is currently developing the Malibu Eco Village - a residential living and lab project consisting of 15 green modernist homes with sustainable gardens, solar and wind power.
Named "Hollywood's A-List Psychic" by the Hollywood Reporter
Ancient Tomorrow TV Trailer
Aiden is the intuitive-psychic guide investigative team member on the show helping the team to navigate and find clues both historical and futuristic on expeditions around the world. The goal is to re-discover ancient sustainable energy technologies.
Appearances and Interviews
Access Hollywood

The Billy Bush Show

People

Us Weekly

InTouch

OK!

Woman's World

USA TODAY

The Huffington Post

Conscious Life Expo, Speaker

Mind Body Spirit Expo, Speaker

and many more...
Speaking Engagements
Aiden can speak and provide information for television, radio, film, print and speaking engagements on topics including:

Energy Healing

Intuitive and Psychic phenomena

Manifestation of your wishes and dreams

Meditation

Oneness

The Mind-Body-Spirit Connection

Angel and Spirit Communication

Ancient Healing of Native America, Europe, Altlantis and Beyond

Inter-dimensional travel


Eco Villages/Malibu Eco Village



Aiden's Newsletters


2014
FEBRUARY: "Meet Princess Grace" http://p0.vresp.com/GqlxqO
JANUARY: "Year of the Horse" http://p0.vresp.com/ZWb4KL
2013
NOVEMBER: "Thanksgiving" http://p0.vresp.com/fmHsBm
OCTOBER: "Working with Archangel Michael" http://p0.vresp.com/SqaVeX
AUGUST: "Love Rocks" http://p0.vresp.com/vwaD6z
JULY: "Summer Love" http://p0.vresp.com/OLBHoN
JUNE: "Healing in France" http://p0.vresp.com/091Jkn
MAY: "Numbers Count" http://p0.vresp.com/aW0NED
APRIL: "Choose the Miracle" http://p0.vresp.com/amaTFF
MARCH: "Energy Academy" http://p0.vresp.com/xAk0t
FEBRUARY: "Energy Academy" http://p0.vresp.com/yK0mC5
JANUARY: "Predictions and Debriefing" http://p0.vresp.com/Fjwxoc